It was my privilege to  graphically record a faculty meeting for the University of Phoenix.
What was amusing the most to me is that as a child I use to get in trouble for doing this during class, and now here I was, providing it for a massive room of university teachers and faculty.(Awesome!) 
The video below is just a quick close up scan of one of the poster recordings.
(Refresh your browser if you do not see the video)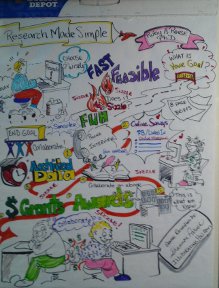 This session was on making researching fun by Ruby Rouse.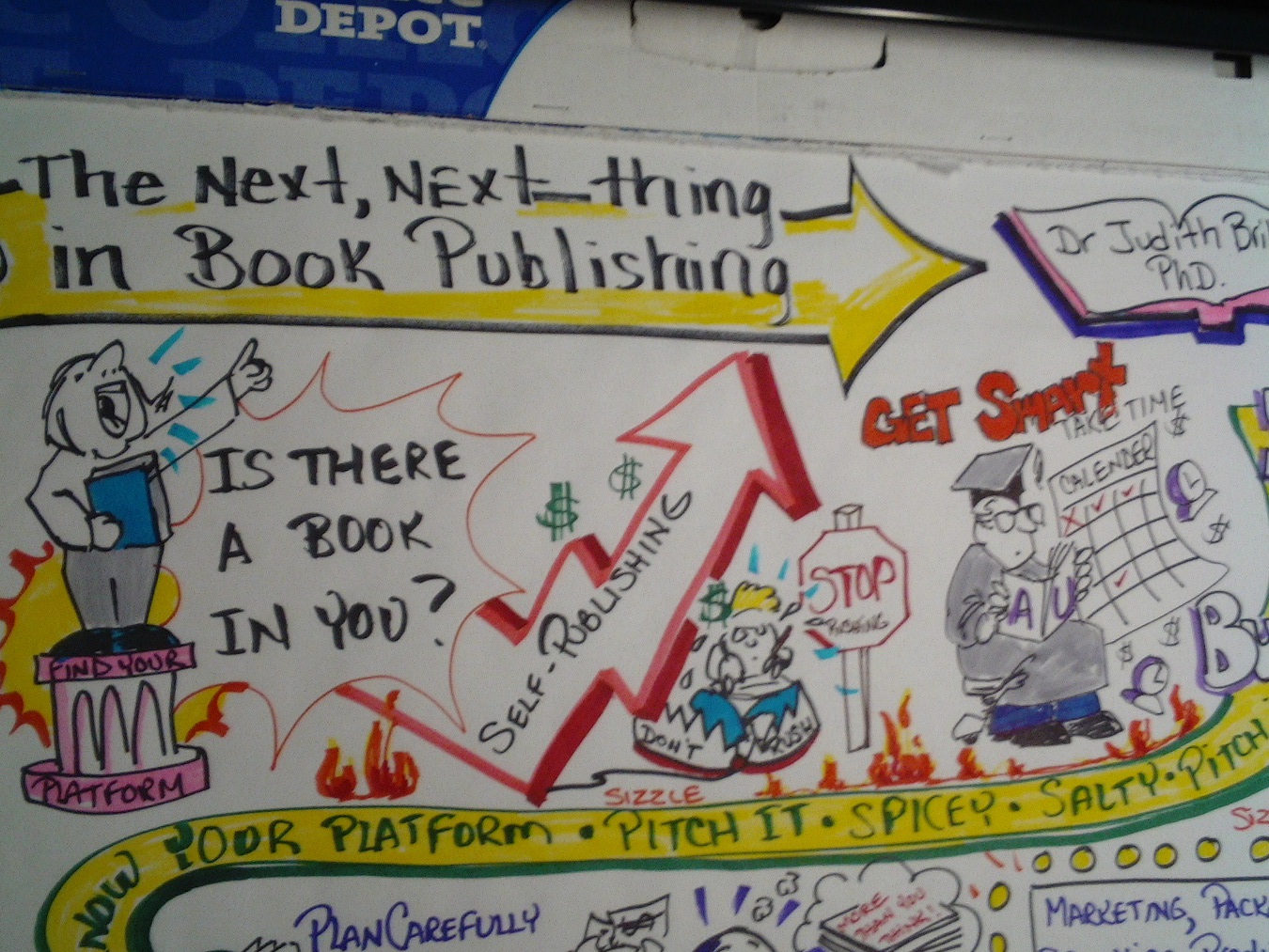 This session was on publishing a book by Dr. Judith Briles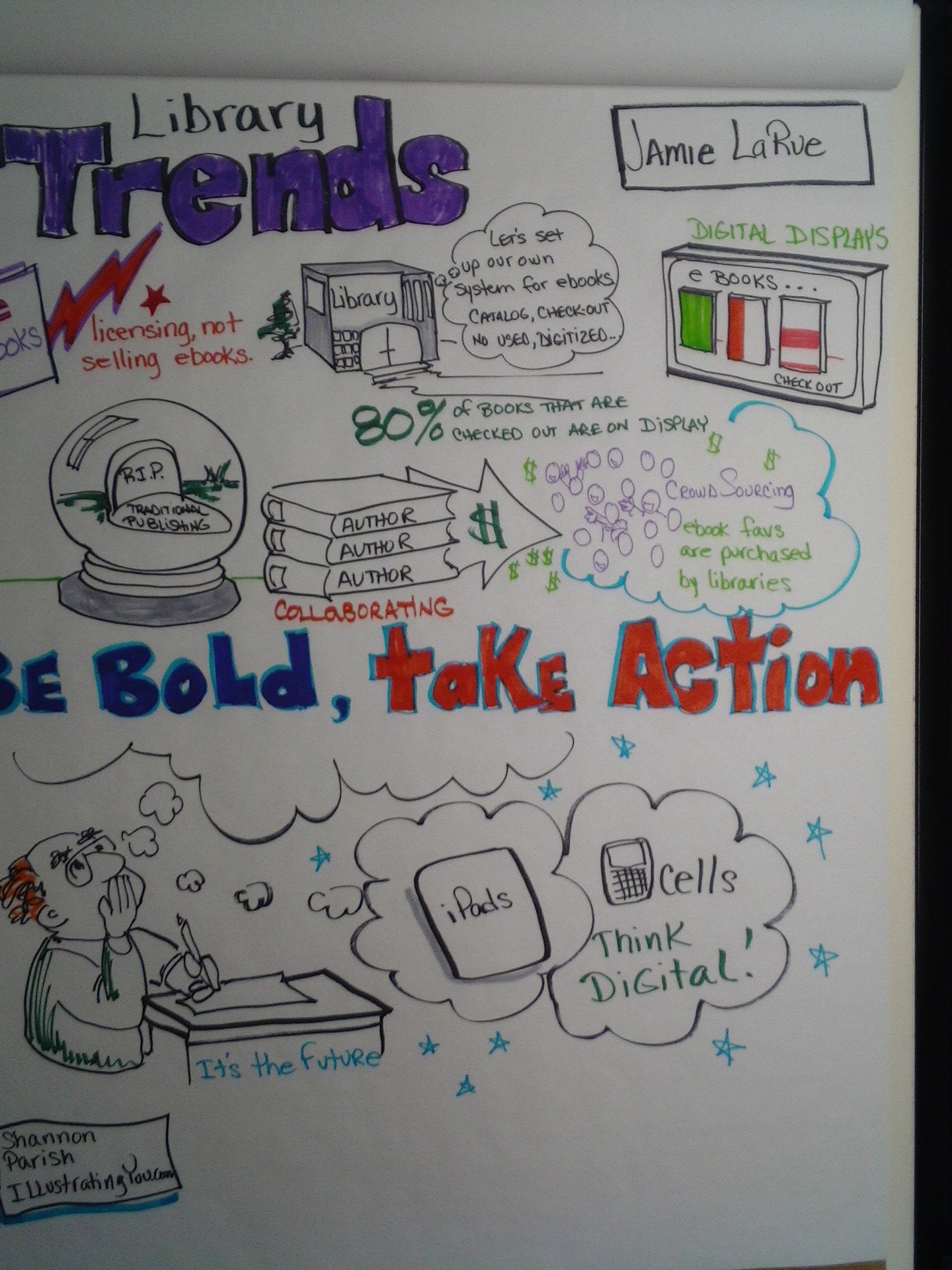 This snapshot is from a session regarding Library trends by Jamie LaRue